WHAT THE COMMUNITY GYM IS ALL ABOUT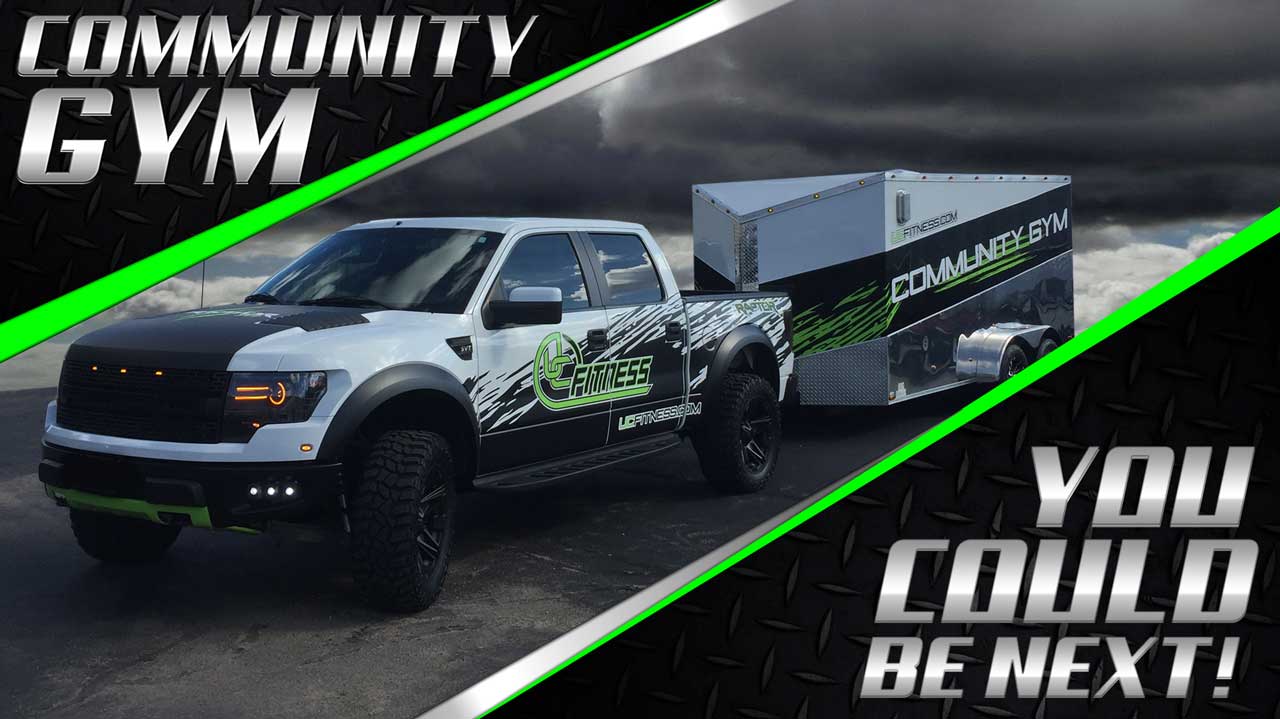 Want in on the Community Gym?
You must win the

UCFIT CHALLENGE!
Want in on the Community Gym?
You must win the

UCFIT CHALLENGE!
5 STEPS TO WINNING THE
UCFIT CHALLENGE
STEP TWO
Join my Accountability Group on Facebook where you will receive help with meal planning, motivation, exercise tips, and more. Fill out the questionnaire below and I will be in touch!
STEP THREE
Post in the Accountability Group on each day of your workout after receiving the program to prove your accountability, to inspire others, and finish the 90-day program.
STEP FOUR
Take before and after pictures and share your results to your Facebook page after completion of the first 90 days of the program to inspire others.
STEP FIVE
Encourage your biggest supporters to share your transformation. The person that gets the most shares in 3 days wins the UCFit Challenge and gets the Community Gym.
To see if you qualify, please fill out the form below:
Not in our surrounding area?
Provide your name and email and I will be in touch to explain how you can still benefit from winning the UCFIT Challenge!
ALL GYMS I HAVE TRANSFORMED
The Community Gym was a crazy idea I got a while back while doing the BODY BEAST program.  I was drenched in sweat, wondering why more guys don't do this program? Why do I feel like I'm the only fricken person on the planet that knows about this? As I was working out, Sagi had said, "I want everyone in the whole neighborhood to know you're doing the Beast".  That is exactly when the idea came to mind. Just for fun, I thought I'd bring up the idea to my wife with the expected, ''yeah, ok".  I was right, as I expected, she wasn't having it. It remained just a crazy idea for years.
As years went on, I only continued to gain size while feeling better and stronger which eventually led me to do my first physique competition in 2016. Something I NEVER imagined myself doing. Honestly, while doing this program, I felt as if I had the strength of a super hero with how much of a pump I had from doing these intense workouts. I felt like my arms and chest were going to literally explode! I've had some pretty damn good workouts in the past, but nothing like this. Between my already crazy brain, the right song, the massive pump I had, the results I was getting, I couldn't hold it in anymore. Meaning, I felt I needed to do something to get the word out about this ridiculous program. So I did.