I look forward to having you in my next Accountability Group! Please fill out the questionnaire below so I can learn more about your goals, and I will be in touch.
GET RIPPED. GET HUGE.
I've reached plateaus, I've struggled with eating, I struggled with committing to working out every day, and so many other things! All things that kept me from getting the results I've always wanted for years! It was not easy. NEVER did I think I could have the body I finally achieved. It was a lot of trial and error, but now I know what works and what doesn't. I've learned a lot and am ready to help you overcome the things that I went through. Let you learn from my mistakes.
ACCOUNTABILITY
I know what it's like to get home and want to do nothing. You're tired, you had a long day, maybe you had an appointment somewhere after work and got home late, maybe your wife or girlfriend nags on you for working out, maybe you have a big family and feel like it's almost comical to make time for working out, maybe you don't think you have room, maybe you're a business owner, like myself, and barely have time to go to the bathroom some days, OR maybe you need someone to push your ass into the gym, the list goes on and on. I'm here to tell you that there is a way, and I will help you find it–no matter what the circumstance. I did it, so can you. Having these accountability groups is the glue between you and your workouts. Accountability–we all need it.
MOTIVATION
Motivation, motivation, motivation. We all NEED it! Even if you don't think you do, there's always that one quote that sticks with you in the gym. The one that gets your heart pumping before you hit the gym. The one that makes your arm hair stand when you read it. Everyone has certain things they hear that makes them feel almost like that quote or song was made for them. Talking to them. I'm out to find quotes daily that inspire me and WILL inspire you.
MEAL PLANNING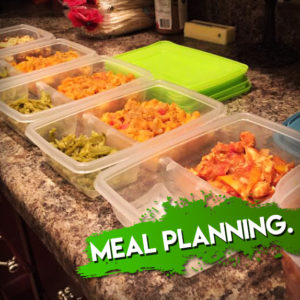 We all know eating is by far the biggest barrier you have to achieving that physique. For YEARS meal planning was always my weakest point. Now it is my strongest. We all know the old saying, abs are made in the kitchen. I can tell you right now, that is definitely the truth! I have learned things that I wish I would have learned a long time ago that were game changers for me–getting down to 3.8% body fat type of game changers. Join in my accountability group and you will be amazed on how eating healthy isn't really that hard at all!
COMPETITION PREP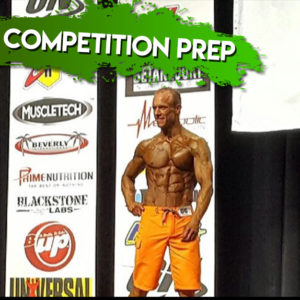 NEVER did I think I would shave my legs, arms, and well, my whole body! Not only that, but I didn't think that I could ever get up in front of thousands of people. I felt pretty confident with the results I was getting, which is something I lacked most of my life. I joked about doing the competition when I first heard about it, continued about my business, and as the competition got closer, I got better. It wasn't until two weeks before the competition that I actually committed to doing it. In fact, when I "made the decision" to do it, I told as many people as I could so I couldn't cop out. If I didn't do that, going to be honest, probably wouldn't have done it. I had amazing support from the second I opened my mouth that I was thinking of doing it. It's because of my supporters that I joined that competition and that's what this group is all about. Doing that competition wasn't to compete, it was to open up. That's exactly what it did for me. The support I got, is what I like to give in this group. Not only can I help you get prepared mentally and physically for a competition, but I can help you break down doors and just live! Life is too short to wonder. You miss 100% of the shots you don't take!
PLEASE WATCH THIS VIDEO BEFORE FILLING OUT QUESTIONNAIRE!
IS TEAM BEAST HAVEN RIGHT FOR YOU?